Activities
Peer Support Workers and Social Prescribers/Link Workers can help you to find activities to suit your needs. You can also contact the Connect to Support team via telephone (0300 303 8789), email (CTSL@ageuklsl.org.uk) or live chat (button at the bottom of the page).
Visit One You Lincolnshire to sign up for Lincolnshire's free health and wellbeing programmes.
Use our Activities and Events directory to find groups, classes and activities near you.
Find information to support recovery from COVID-19 through nutritional care.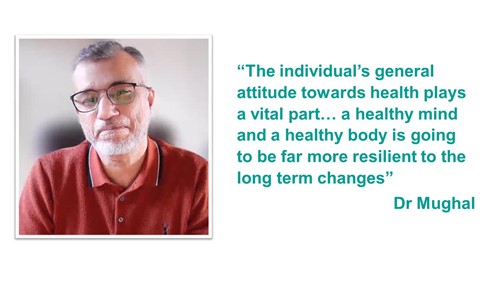 Physical Activity
When you are managing a long-term health condition such as Long COVID, it can be more difficult to get active. However, small increases in your level of physical activity can have a positive effect on your health and wellbeing and may help you to manage your symptoms.  The Let's Move Lincolnshire website contains an Activity Finder to help you find activities near you. Guidance on how to be active with a health condition provides advice to help make those first steps easier.
When you're managing a health condition, how you feel can change from day-to-day and sometimes that can make moving feel like a challenge. We are Undefeatable are encouraging people living with long-term health conditions build more movement into their routine. Developed by 15 leading health and social care charities and backed with National Lottery funding from Sport England. We are undefeatable exists to support you to find ways to be active that works for you and your health condition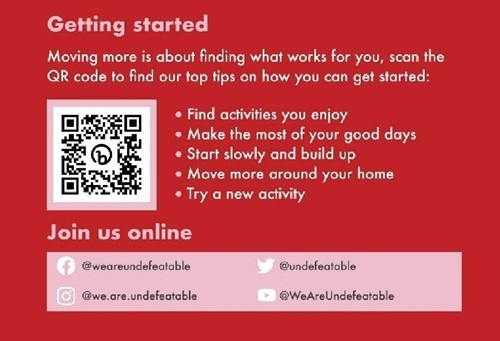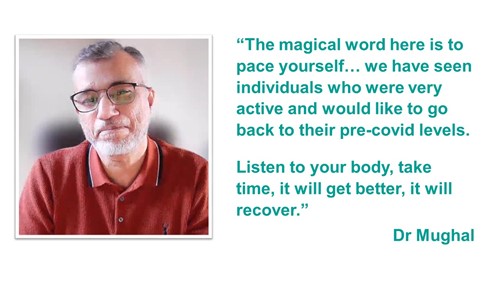 Mental Wellbeing
The impact and experience of the COVID-19 outbreak has been different for everyone, that's why it's important to look after our mental wellbeing. The NHS and Every Mind Matters offer information and advice on what support is out there to help you. Take the Your Mind Plan quiz to see what works for you.
Find information and a self-referral form at Lincolnshire Talking Therapies. They provide talking therapies for people aged 16 years and older who are experiencing problems with anxiety, depression, and stress. 
Whether you're concerned about yourself or a loved one, visit the NHS website to find out how to access mental health services and where to get urgent help.